Commercial Solutions for Classified (CSfC) is an important part of NSA's commercial cybersecurity strategy to deliver secure cybersecurity solutions leveraging commercial technologies and products to deliver cybersecurity solutions quickly. It is founded on the principle that properly configured, layered solutions can provide adequate protection of classified data in a variety of different applications.
http://www.nsa.gov/resources/everyone/csfc/
CSfC allows single wire and wireless transport mechanisms to SIPRnet/NIPRnet on a single wire.
CSfC offers a lower-cost alternative to encryption devices. Expensive encryption devices, such as TACLANES, traditionally have been used between buildings and data centers to secure classified networks. CSfC meets the NSA's criteria for replacement of TACLANES with COTS devices. Customers can remove TACLANES and replace those devices with lower-cost and easier-to-manage COTS devices.
Why You Need CSfC with Telework Capability Now
Until now, users have been unable to telework or work from remote sites outside of SCIFs when access to classified networks such as SIPRnet is needed. This lack of ability to shift rapidly to a telework posture has impacted health and safety and mission success during the COVID-19 response. Telework capability is now an essential part of continuity of operations and disaster response preparedness.
Workspace is cumbersome and less efficient when users must use multiple computers and monitors to switch between classified and unclassified networks.
Social distancing has affected the work and productivity of users who must access classified networks. Telework access to classified networks during disaster response or outbreaks ensures mission and work continuity.
Space limitations and costs can limit users' access to classified networks. CSfC with Telework capability provides an option around this problem.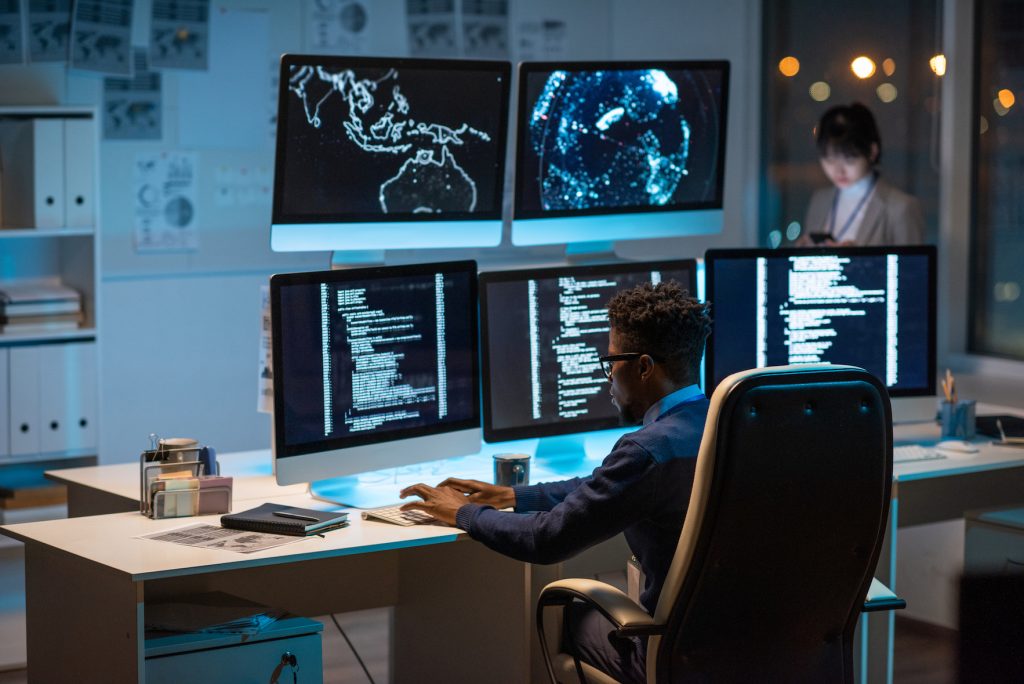 Why You Should Choose OSC Edge to Implement CSfC
OSC Edge is one of the first contractors to successfully implement NSA's CSfC solution for the purpose of enabling users to Telework on classified networks.
OSC Edge was awarded a Prime contract to implement a CSfC solution on a large military installation. OSC Edge's task included implementing a new capability--giving users the ability to access SIPRnet from their homes so they can Telework while still accessing classified networks. The availability of this capability is essential for function in response to COVID-19 and in the post-pandemic environment.
When customers choose the option of implementing CSfC so that users can access unclassified and classified networks using a single device such as a laptop, a thin-client, or another end-user device (EUD) they will also need MILS (Multiple Independent Levels of Security/Safety). OSC Edge's experience standing up CSfC for remote access to classified networks also includes MILS implementations on premise (for example in a SCIF) or off premise (teleworking to include disaster response).
OSC Edge can provide your organization with a CSfC solution as part of an overall Continuity of Operations Plan (COOP) or as part of an every-day Telework solution. This flexible solution fits into daily work processes as well as CONOPS and Disaster Recovery Plans.
OSC Edge can guide you through the accreditation processes required to implement CSfC. Our guidance can help you save time, avoid frustration, and avoid re-work.
OSC Edge can provide operations and maintenance of the solution to maintain its integrity as well as end-user training.
Multiple Independent Levels of Security/Safety (MILS) is a high-assurance security architecture based on the concepts of separation[1] and controlled information flow; implemented by separation mechanisms that support both untrusted and trustworthy components; ensuring that the total security solution is non-bypassable, capable of being evaluated, always invoked, and tamperproof.
What Else can OSC Edge Do For You?
OSC Edge also engineers, architects, and implements Virtual Desktop Infrastructure (VDI) and are experts in software applications such as VMware and Citrix. Customers who want to stand up CSfC solutions with MILS for their organizations will require VDI. A non-optimal VDI environment can cause slow response times and a poor user experience. In addition, many organizations have not implemented VDI, which is necessary for creating a solid Telework program for your organization.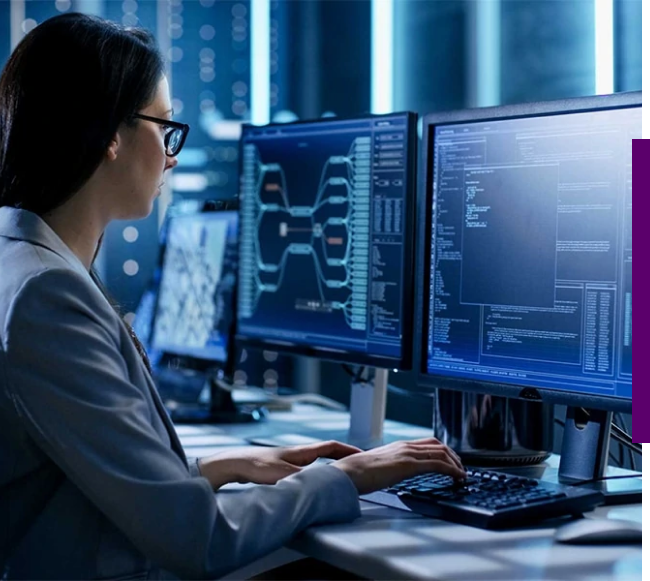 A Trusted Prime
OSC Edge has superior CPARS ratings and Prime past performance with the Departments of the Army, Navy, Air Force, DoD Educational Institutions, the U.S. Department of Agriculture, and large corporate entities.

NSA Trusted
We pride ourselves on staying innovative and transparent. We have the National Security Agency trusted integrator status for Commercial Solutions for Classified (CSFC), an honor awarded to less than 100 companies.
Pioneers
OSC Edge is a third-party certified Woman-Owned Business (EDWOSB) and is SBA 8(a) Certified. What started as one woman's mission to enhance national security has grown into a diverse and innovative global team.
Certified & Appraised
We are ISO 9001:2015 certified and appraised at CMMI Level 3 for Services. Our management, staff, and technicians are continuously dedicated to being the best in class to best serve our clients.
See how we implemented
real-world solutions.
Hours

8:00a - 5:00p Monday – Friday